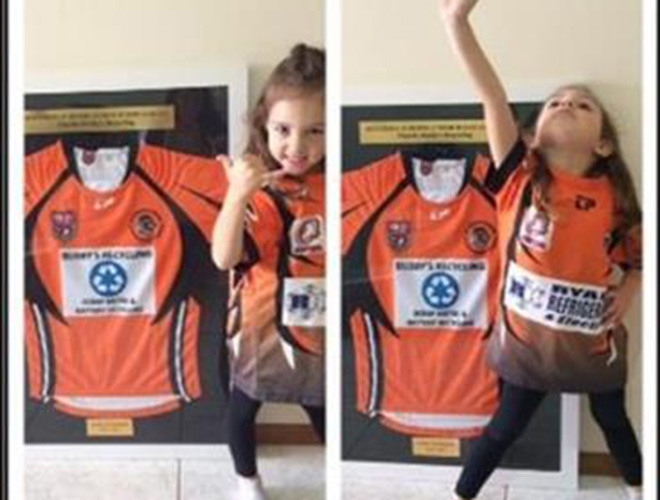 Souths U13's Sponsorship Presentation to Busby's Recycling

It's definitely footy season by today's chilly weather! This won't stop the roar of our U13's Tigers stepping out onto Gold Park to tackle Dalby head on and the boys came away with another win against the diehards. As previously mentioned Busby's Recycling has sponsored the U13's Souths Tigers Football Team from 2015-2017. The young fellas are well into the football season and doing us very proud by their hard work, commitment and getting great results week in week out. Some of the boys from the team have also made it into the Toowoomba Mustangs.

Today the team from Busby's Recycling attended their game and were very given a framed jersey as a token of Souths appreciation and doesn't it look amazing.

After the win, the boys sang their team song which brought back great memories for our Director Ryan who commenced playing footy as a little tacker with the Souths Junior club which has prompted a flashback!! Check out Ryan in his team photo for the Under 13's Souths Tigers side back in 1995......can you spot him?

Thank you very much to Souths Juniors for this wonderful gift, we are very much enjoying being apart of your wonderful club.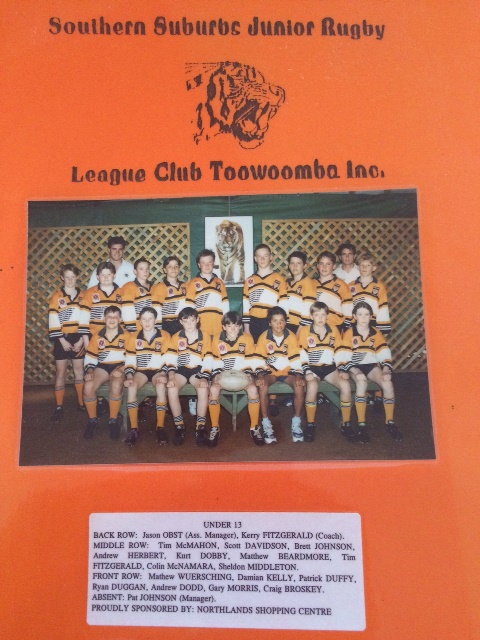 Busbys Ambassador Jorja sporting her Souths Jersey she got at lasts years presentation night!